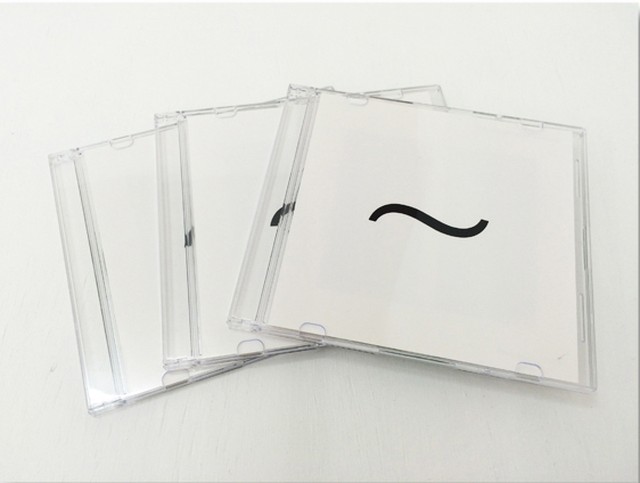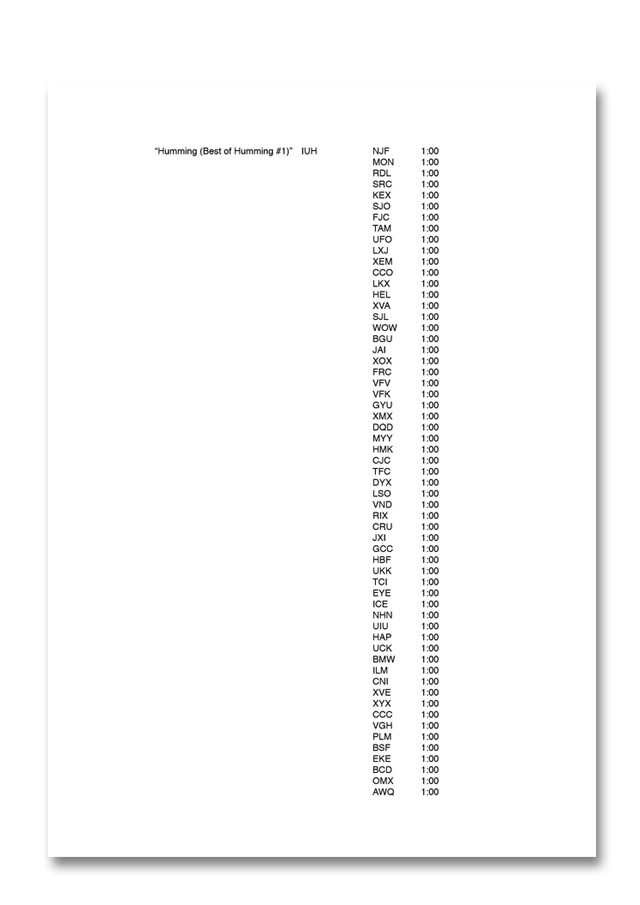 松延総司 "Humming" (Soshi Matsunobe)
¥3,000.-
"Humming"
2013
60 分 (1分x60曲)
鼻歌


Soshi Matsunobe "Humming" 2013, 60min, humming
JPY3,000 + tax

- - - - - - -
Statement:
気分次第で偶然作られた名も無き鼻歌を録音し、1分ずつに区切る。それをランダム再生し、永遠と続く鼻歌のメドレーを作る。
私達はその中に聞いたことのある曲らしきものを見つけたり、繰り返される音の並びを見つけることができる。
鼻歌は鼻歌を誘発する。誰かが歌う気まぐれの鼻歌を自分のものとして共有してしまうとき、私達はそれをまだ「鼻歌」と呼ぶことができるのだろうか?
- - - - - -
Humming without the name which was made by chance according to a singer's feeling, and was divided in 1 minute.
By playing at random, it becomes a medley of humming which continues forever.
We can find the sound already known or can find the line of the sound repeated in it.
Humming induces humming. When sharing the capricious humming which someone played as mine, can we still call it "Humming"?
- - - - -

*The delivery rate above is only within Japan. Please inquire the shipping cost for overseas delivery.
Add to Like via app
Shipping method / fee

Payment method